What happens when three leading luxury travel ladies with a passion and experience rivalled by none team up with a secret society of German-speaking travel makers?
Think of us as your direct line to the most highly curated crop of the German-speaking travel maker market. We help unique places like yours connect with our hand-picked agents and forge new relationships. We've created this brand-new collaborative digital business platform to encourage you to think outside the box, enable you to skip intermediaries and create relationships directly. To help shape the future of travel!
What sets us apart? We focus on cherry-picking an exquisite new breed of action-taking agents from German-speaking markets – exclusively. For matches made in travel heaven.
Well, it's as easy as one, two, THREE. This is us - the founding forces of four.beyond. Anything but ordinary!
vita 16 dedicated years for airtours with widespread expertise in contracting and product management, as well as in all aspects of luxury B2B sales and marketing activities. In 2019, launch of her own business as an ambassador for marketing and events, core competence: connecting people and places with creativity and empathy. 20 years of experience in & around the German speaking travel industry have fostered a little black book full of invaluable contacts!
role Development of the places.beyond portfolio and responsible for scouting new agents, the one overlooking social media and event planning.
Contact Katharina at katharina@four-beyond.com.
vita Graduate of Oxford, one of the most reputable tourism universities in the UK, international work experience in Paris, France as well as Atlanta, USA. Background in tour operating and representation business before founding her own representation agency, Mosaic Tourism Consulting, in 2012, representing a hand-picked selection of privately owned luxurious properties around the globe.
role Development of the places.beyond portfolio, match maker between agents and places, the one overlooking our business entity and its administration.
Contact Tracy at tracy@four-beyond.com.
vita Graduate of one of the finest hotel schools in the World in Lausanne (CH), work experiences in Switzerland, London and USA in leading luxury hotels & resorts, in 2002 launch of DiaMonde – a sales and communications agency for retreats worldwide, curating a network of luxury travel designers in German- speaking markets for 25 years.
role Conférencier between agents and places, development of joint business platform, the one writing our joint story and guarding our brand.
Contact Nataša at natasa@four-beyond.com.
Our 17 hand-selected fellow founding members represent all facets of the new travel maker avant-garde. They are niche tour operators, classic travel agencies with curiosity and openness to change, large teams and individuals. What unites them is their desire to create something different together.
All of them have many years of in-depth experience in what they do, a great passion in their hearts and have bravely broken new ground years ago. Together with us, they have not only examined all facets of four.beyond, but enriched them with their knowledge and know-how, and showed us what the avant-garde travel industry really needs to thrive in this new paradigm.
They complete us in our daily exchange and tirelessly contribute their expertise, be it in hotel selection, agent curation or the architecture of our joint new business platform. That is why they are irreplaceable to us, and together, they are our founding fellows, or:
Why our founding fellows joined four.beyond - in their own words. Note: They are four of four, along with our three leading ladies. And together, our mission at four.beyond is to provide you with agents out of the ordinary to help your business thrive! Scroll on down for information on our newly-curated secret society of travel makers you as a hotel can collaborate directly with.
Roman Melzer
Managing Owner, ROMAN.Traveldesign & TiP Reisen Hamburg
We can only achieve top performance for our customers through close partnerships at eye level with our hoteliers and business partners. Only through these partnerships, based on loyalty, respect, openness and mutual appreciation, can we grow. This is what four.beyond stands for and I am proud as a founding member to carry these values out into the tourism world, because change is good and necessary.
Diana Geithe
Managing Director, Das Reisekonzept°, Rellingen
We have all felt for some time that the travel industry is changing, and the current situation has accelerated this change. So, it is time to go new ways and in a community with concentrated expertise this works best! I am proud to be a founding member. As Aristotle said: "we cannot change the wind, but we can set the sails right.
Till Brunecker
Managing Director & CEO, edeltravel Luxusreisen, Düsseldorf-Hilden
I believe firmly in the importance of the German-speaking market and the necessity of positioning its value internationally. As a founding member of four.beyond, I can do my part.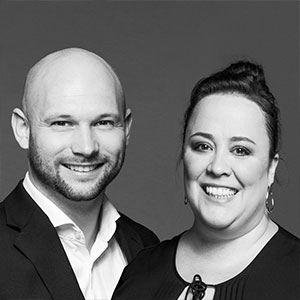 Timo Schumacher & Christiane Holzbog
CEO & COO, Finest Luxury
four.beyond is a strong network of different people/business models, but all sharing one philosophy: to deliver the best service and product to the customer. We are proud to contribute to the foundation of this network and are convinced that together we can achieve much more than alone.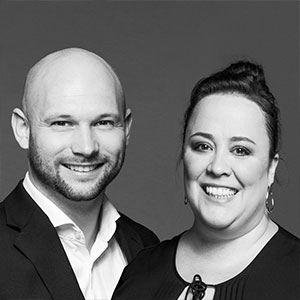 Susanne Singer
Managing Director, onefinemoment GmbH, München
Networks have always been extremely important in our industry, but especially in times like these, the power of a network is more important than ever! The idea of four.beyond meets exactly the ravages of time and is, in my opinion, the future.
Tanja Wöstemeyer
Head of Leisure Sales, Derpart Reisebüro Droste GmbH & Co KG, Düsseldorf
Curiosity - inspiration - togetherness: especially in these times, working on a new goal, motivates me and then with reliable partners of many years. I couldn't say no to that.
Katharina Galle
Managing Director, unpauschal – aus Lust am Reisen, Köln
As a passionate tourism professional, I am always interested in great and new innovations. four.beyond offers a great opportunity to discover new gems, meet interesting colleagues and inspire each other. I am really looking forward to working with them and am thrilled that I can help shape the path from the very beginning.
Jens Oszvald
Owner, Reisebüro Hartmann e. K., Wiesbaden
The union of these industry insiders is exactly what the German luxury travel market needed. Fresh wind for the future generation of luxury travellers.
Dr. Ute Dallmeier
Managing Director, Lufthansa City Center Niederrhein, Mönchengladbach
The tourism industry has to reinvent itself and we see in four.beyond a chance to build new and sustainable business fields based on a fair business relationship with hoteliers. With a common credo and a curated selection, we can find the right offer for our customers and guarantee individualized experiences.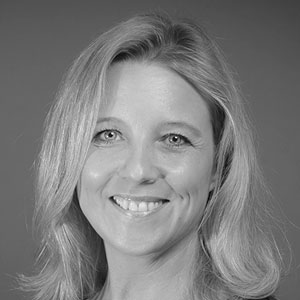 Sarah Meschede
Managing Director, JOURNEY D.LUXE, Köln
As an independent organisation, four.beyond brings together the many smaller companies in the travel industry and finally bundles their collective power. We appreciate this commitment very much! As a founding member, we are looking forward to being creatively involved from the very beginning and to a continued exciting exchange within the collective as well as new ways of cooperation.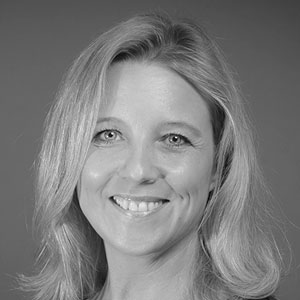 Shahab Kamali
Senior Product Manager & Head of Shared Services, RTC Rose Travel Consulting GmbH & Co. KG, Rottach-Egern
Together with other experienced colleagues from the luxury tourism industry, we have the chance to create something great for the future of the tourism industry. A collective consisting of outstanding experts, which should be perceived in the long term by international partners, the leaders in the industry.
Verena Weigelt
Managing Owner, Fyne Travel by Schmidt & Partner Lufthansa City Center
four.beyond can bring hotel and travel designer together to place bookings more effectively, economically and customer-oriented in the future. We appreciate the direct contact with the hotel and would prefer to book directly due to the individual requirements of the customers. Unfortunately, it is technically still very costly / cumbersome - the commission payments / conditions often worse than with the major tour operators. And it is costly to monitor the receipt of the commission.
Claudia Scibelli
Owner, ReiseZiel Baden-Baden
Definition: What is "company foundation"?
Generally: Establishment of a workable, profit-making business. I am in as a founding member because this is a "super-startup" idea. I cannot remember anything comparable to this ever happening before. A revolutionary mix between tour operating, OTA and luxury travel agent with concentrated specialized knowledge coupled with direct access to hotels & resorts! Does not get better than this …..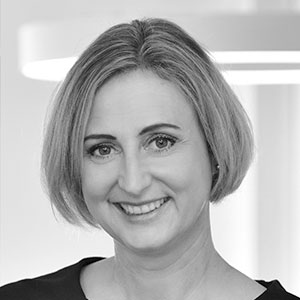 Gaby Jordan
Founder & Managing Director, Jordan. REISEN UND MEER GmbH, Asperg
"Individually, we are one drop. Together, we are an Ocean".
The reason why I am a founding member of four.beyond is a clear case of #bettertogether. I believe in the great power of coops and look forward to using our combined strength to explore new and preferably more direct sales channels within the travel industry – with a fair and sustainable approach, aiming for a win-win outcome for all parties involved.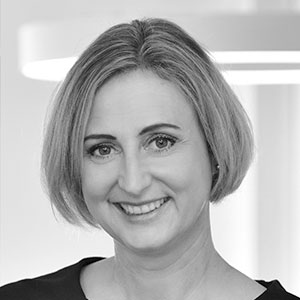 Dana Albers
Owner, reiseagentur dana albers, Mücke
The exchange among colleagues who are just as passionate and dedicated is very enriching. A large network in the tourism industry brings new symbioses and opportunities.
Kristin Fügmann
Owner, TUI Travel Star Reisebüro im Musikviertel, Leipzig
I have noticed for quite some time that me & my company would profit from direct booking opportunities travel agency and the hotel. Because this way we can offer our customer more creativity, reliability, higher flexibility, especially good rates & privileges for a selected hotel portfolio worldwide. The time for such a partnership is ripe and future oriented
Stephanie Syiemlieh
Managing Partner, PRANA Travel Design, Frankfurt
We are proud to be a founding member of four.beyond because we believe in the power of the community, of combining expertise and competences. PRANA as niche tour operator specialized in luxury wellbeing & spa worldwide and tailor-made journeys to Asia is happy to contribute with full energy. Not least because I can only trust in the success of all that my long-time partners Natasa, Katharina and Tracy initiate!
We have taken the guesswork out of wondering how to cut out the often meddlesome middle men for you. It's a simple equation: Our agents go above and beyond the old paradigm in terms of gaining their clients' trust.
Together, they form our brand-new secret society of travel makers. What drives them is that they have outgrown socializing events, or the services provided by large travel companies, and are longing for new business models. Grouped into a homogeneous community, they enrich each other and strive for greater latitude.
Their commitment: An application fee as well as monthly member fees are non-negotiable. And they truly appreciate a direct line to hotel partners they can trust, in turn. With one result: blissed-out clients and sustainable success.
Let's face it, in this new age, the tourism industry has to reinvent itself. In the current climate of drastic change, there can be no return to business as usual. It's about bespoke, individual experiences now, more than ever. And it's high time the many small but mighty players joined forces to finally make a difference, away from the giants monopolizing the travel maker market who are catering for the masses.
Establishing a direct line between their clients and their hotel partners, operating at eye level with both and each other, is what drives our change making agents. For a fair future full of mutual growth and a success story to write home about! Find out today whether your place could be a part of this new equation of making travel time-proof.
The search is on: for hotel owners and managers who provide that exquisite, hard-to-find setting – artisanal and bespoke. We cherry-pick locations for the kind of trip money can't buy, but personality can.
Our places are hidden treasures and independent brands, unique experiences and
exceptional hideaways in the global travel industry. The question is:
Do you provide a travel experience that stands out in the market through inspiration, mindfulness and uniqueness? Are you a best-kept secret or one-of-a-kind? Can you imagine luxury sans BLING BLING and provide experiences that change entire lives? Do you have sharp answers as to why someone should travel to experience your place and who it should be?
Do you want to engage directly with those travel makers who have the potential to book your place but might have been hiding behind a long supply chain of intermediaries? Would you like access to their business directly – without a detour?
If your answer is YES, you have our ear.
Are you ready to break away from the old mold and join our fold of future-making places? Then let's find out together whether you:
...meet our set criteria for uniqueness, are able to provide the right booking conditions in order for our agents to be enticed to go direct, and agree to our annual membership fee.
In a nutshell: what is it we do and why?
Experiential travel makers are looking for inspiration, innovation and exchange that will sustainably advance them in their work in new ways - without being time-consuming or overly bureaucratic. They are our agents.beyondordinary.
Hoteliers with hidden gems are looking for alternative ways of access to exactly those travel makers who are prepared to design booking processes on their own, in destination, overruling outdated supply chains. These are our places.beyondordinary.
We connect the dots between those like-minded visionaries on a brand-new, digital business platform and at matchmaking events - creating connections.beyondordinary.
Wonderful! We reckon it's high time for things to take a turn for the more sustainable, and truly individual, within the travel industry.
We would love to hear from you if you figure you'd be the right bright addition to our new wave of wondrous places. Let's shape the face of our market together, in a partnership that doesn't resist change, but rides the waves of flow.
Are you a place beyond? Apply for an invitation to collaborate with our new breed of travel makers. With the curated crème from the German-speaking markets by your side, your business will be going places!
FOUR Beyond Ordinary GmbH | Industriestr. 38 a | 63150 Heusenstamm | Germany | hello@four-beyond.com | Managing Partners: Katharina Herbst, Tracy Neureuther, Nataša Manić.
If you send the data entered in the contact form by clicking on the following button, you agree that we use your data for the answer of your inquiry and/or establishment of contact. A passing on to third parties does not take place in principle, unless we are legally obligated to it.